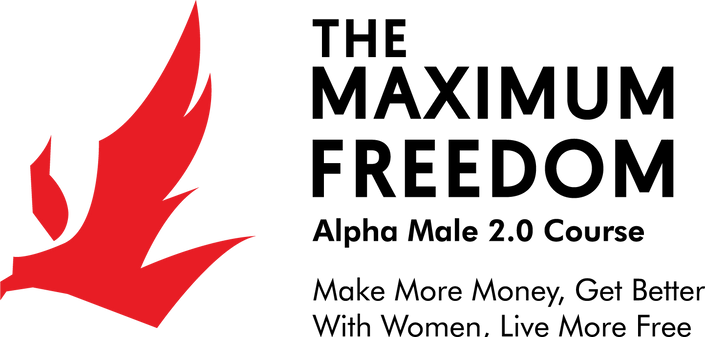 The Maximum Freedom Alpha Male 2.0 Course
Make More Money, Get Better With Women, Live More Free
Enrollment for this course is closed.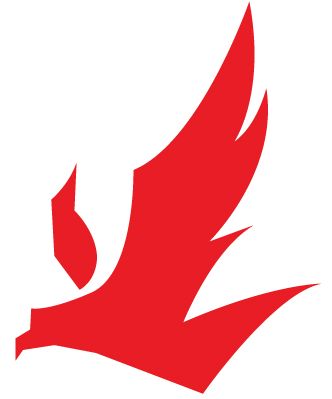 What if you could live a life where you were free to do whatever you wanted, with whomever you wanted, whenever you wanted, without ever having to check in with anyone?
You'd be one of the happiest, most excited, most fulfilled men in the entire world. The research clearly shows that as a man, the freer you are, the happier you are.

You can live a life like this. I've shown thousands of men all over the world exactly how to do it.
It's called Alpha Male 2.0 It's a lifestyle based on:
Location-independent, self-employed income

Multiple concurrent relationships with attractive women

Financial stability and abundance

Sexual abundance

A strong personal Mission

A high degree of physical daily energy

Effective and organized time management

An international, untethered lifestyle (if you want it)

A life full of excitement and purpose
Outside of being one of the super-rich, Alpha 2.0 is the number one lifestyle achievable by the modern-day man.
My primary book, The Unchained Man, has sold thousands of copies and is the introduction to this information, but there is only so much I can do with a book. A book can describe concepts to you, but it can't actually take you through a step-by-step, interactive process where you design, create, and implement your ideal life. There are tons of specific techniques and concepts that would not fit into a book format.
This course is what the book was supposed to do. This is the core information. I've been building this course for the last four years.

This online course will help you to:
Get your income up to $75,000 per year if it isn't there already.

Make your income 100% location independent, so you can live and travel anywhere in the world you want while still getting paid.

If you already make $75,000 per year, get your income to whatever point you need to live your ideal life (which the course will help you determine).

Manage your money for maximum return, lifestyle, freedom, and long-term security (investing, taxes, budgeting, saving, and so on).

Get you dating at least two women, non-monogamously, whom you consider attractive, under whatever model you desire based on your age and personality ( casual, serious, married, whatever you want).

If you're already seeing at least two women, get your woman life customized to exactly what you want, including improving the quality of these women and the quality of the relationships.

Dramatically improve your overall life management skills, including time management, strategic planning, personal Mission, physical energy, and so on.
Money, women, confidence, Mission, goals, physical energy... this massive course covers all. It will improve your entire life.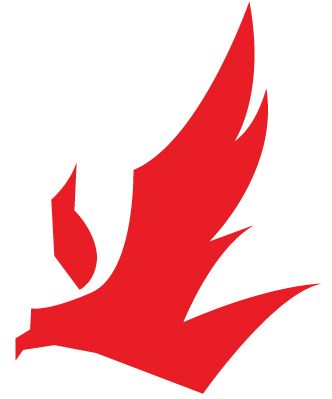 What You Will Learn

You can scroll down to the specific curriculum below, but here's just a few of the topics the course will cover:
Meeting the Alpha Male 2.0 financial baselines ($75K per year location independent income, zero debt, diversified income sources, etc).

Meeting the Alpha Male 2.0 sexual baselines (always having sex with at least two women you consider at least cute).

Saying goodbye to your stupid corporate job, forever!

Abandoning monogamy, both logistically and emotionally. Date multiple women, have sex with multiple women without having to lie, cheat, or hide it!

How to take advantage of the collapsing West and use it to your benefit instead of being pissed off about it.

Building confidence.

Building outcome independence.

Maintaining a high degree of daily physical energy.

Customizing your lifestyle based on your individual phase of life (because 26-year-old guys have different needs and priorities than 51-year-old guys).

Step-by-step processes on how to develop your ideal Alpha 2.0 life, translate that into an easily workable plan, and actually take regular action on that plan.

Investing and money management techniques.

Lots of new information and techniques on how to define your personal Mission.

Dealing with friends and family.

How to integrate your Alpha 2.0 business and business activities into your life (so you still have a life!)

In-depth and detailed sessions on personal financial management and personal finance, including budgeting, saving, debt, and investing.

How to legally minimize your taxes.

Creating a battle plan for getting better with women.

Increasing your attractiveness, both internally and externally.

Many new techniques regarding oneitis and jealousy management.

Integrating international aspects to your lifestyle, including five flags, international finance, travel, and moving/living abroad.

And a lot more!
This course will help you with all aspects of masculine happiness; money, sex, lifestyle, Mission, all of it!
If you've already read The Unchained Man or my blogs, this course is not simply "the video version" rehash of that material. No. This is new, extra content. This is a far more in-depth explanation of techniques, the majority I have not talked about anywhere else.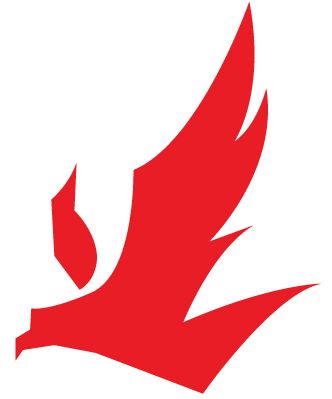 What You Get
Here's everything you get when you enroll in this course (it's a lot):
Over 16 HOURS of video and audio content of me and others, structured into specific, step-by-step lessons that take you through the entire process.
Subtitled videos in multiple languages. All the videos in the course will have optional subtitles in English, Chinese, Hindi, Spanish, Portuguese, French, and German.
Several guest experts who will teach you the details on specific areas critical or helpful to the Alpha Male 2.0 lifestyle.
Personal coaching with me, Caleb Jones, so I can assist you personally in setting up (or improving) your Alpha 2.0 life. This is done over email where you get a day to ask me any questions you like. Full back-and-forth conversations are allowed. You will be able to coach with me personally anywhere between 60 days and a full year after purchasing the course.
Two live, interactive video conferences I will personally conduct just for members of the course. One of these will be six months after course purchase, and the second one will be a year later. These will help you keep going with the material. This course is not a "one-and-done" thing. It's a long-term program to help you construct your freedom-based Alpha Male 2.0 life. These video conferences will be recorded and available for those of you who can't make the live versions.
One month of Gold membership to the SMIC program. This is my podcasting and coaching membership program where we have coaching, a private forum, monthly podcasts, and over 70 podcasts on women and business you can download immediately as soon as you sign up for the course . You'll get 30 days of the Gold level of SMIC for free, included in the course, and you may continue after that at the usual pricing.
PDF transcripts of the entire course. These will be available for download 35 days after you sign up for the course.
Membership in a private Facebook group just for participants of this course, so you can interact with other course members.
Membership in a hidden, private forum at the Alpha Male 2.0 Community that is only for course participants. I will personally be a part of this forum.
A full copy of The Unchained Man – Ultimate Edition. This is the "upgraded" version of my primary Alpha Male 2.0 manual that I normally sell for over $120. You will get:

The full 440+ page book in PDF, Kindle, and EPUB format.

The unabridged 13+ hour audiobook in MP3 Format.

Alpha Male 2.0 Life Planning worksheets – Several worksheets (in Microsoft Excel format) that take you through all the exercises in the book. Set your goals, develop your life Mission, and much more.

The Unchained Man Supplemental Podcast – A 40-minute podcast with extra techniques and strategies not included in the main book.

Podcast – Formulating Your Mission – A 30-minute podcast that helps you formulate and clarify your life Mission.

Podcast – Tracking Your Key Numbers – A 36-minute podcast that maps out exactly what key numbers you need to track both in your financial life and woman life for maximum productivity and success.
If you add up all the content from the course, the audiobook content, and the podcast content, you get over 63 hours of video and audio content when you sign up for this course. It's crazy!
You get all of this for $1797. However! If you have ever purchased any prior courses from me and did not receive a refund, you will get an instant $400 discount, bringing the new price to $1397. If you are already a member of the SMIC program, you get further discounts on top of that (refer to the FAQ below regarding that). If you would like to make monthly payments using an installment plan, you may do so by clicking here.

Be sure to check back on this page on August 30th, 2019 so you can enroll! You'll only have one week to do it!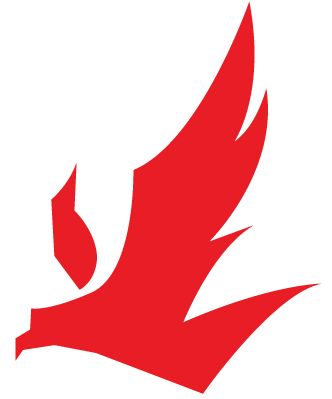 Absolute, Rock-Solid, No Questions Asked, Money-Back Guarantee

If, for any reason, you are not satisfied with the massive amount of real-life, field-tested principles and techniques you receive in this business course, you may receive your money back within 30 days of your purchase. I have been living and teaching this stuff for many years, so I know for a fact it works. That's why I can offer a guarantee like this.
Exception: The money-back guarantee does not apply to the installment-payment option, only to the one-payment option. All payments made via the installment plan are nonrefundable.
2nd Exception: If you received a refund on the Alpha 2.0 Business Course or the Location-Independent Six-Figure Consultant Course, you are not eligible for any refund on this course or its optional add-on courses.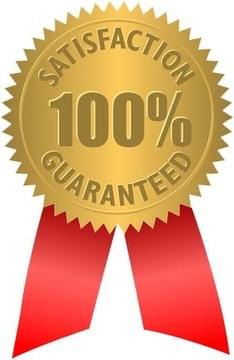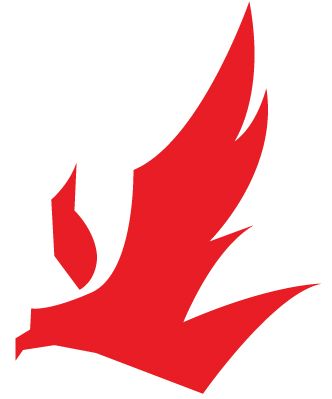 How the Timing of the Course Works

If you enroll in the single payment course for $1797, you get all the video and audio lessons, the private Facebook community, the private forum, all the SMIC podcasts, and The Unchained Man book downloads, immediately, as soon as you make payment.
35 days later you will receive the PDF transcripts, be able to schedule your personal email coaching from me and be on the schedule for the video conference (unless you asked for and received a refund before that, of course). You can move through the videos and other materials at your own speed.
If you enroll in the monthly payment option, you don't get anything until your final payment is made (and you may prepay your final payment whenever you want without penalty). At that time, you will receive everything. Remember that the money-back guarantee does not apply if you choose the payment plan option.
Note: Anything described here on this webpage is subject to change before the actual date of open enrollment, which is August 30th, 2019.

Course Curriculum
Documents
Available in days
days after you enroll
Section 1: The Alpha Male 2.0 Life
Available in days
days after you enroll
Section 2: The Three Life Phases
Available in days
days after you enroll
Frequently Asked Questions
When does the course start and finish?
The course starts when you purchase it and never ends! It is a completely self-paced online course - you decide when you start and when you finish.
How long do I have access to the course?
Forever! Once you purchase the course you'll have a permanent account and have access to the course forever (unless you ask for a refund of course), across all the devices you own.
What if I am unhappy with the course?
We offer a 30-day money back guarantee. If you are unhappy with the course for any reason, let us know within 30 days of your date of purchase and we will refund your entire payment. (This is not an option if you are using the installment plan, however.) You will not receive the PDF transcripts, coaching, or video conferences, since those are more than 30 days after purchase.
How long is the course?
That's really up to you, but it's best to plan to take about 5-8 weeks to complete the course. This is a BIG course with a LOT of material.
Can I pay with bitcoin or other cryptocurrency?
Yes. Go to the website listed below for the various wallets that are available, make your payment in US Dollar equivalents, then email us with your full name and email address and we'll set you up! https://www.alphamale20.net/cryptocurrency-payments
I live in X country. Will these techniques work there?
The lifestyle design techniques and business techniques will work anywhere in the world, which is the entire point of location-independent income. The woman techniques will work anywhere in the Western world plus most parts of Asia and South America, depending on the country. Remember, all the videos come with subtitles for English, Chinese, Hindi, Spanish, Portuguese, French, and German.
Can I pay with PayPal?
Yes. On the checkout page under the "Payment Information" section you can select PayPal as an option.
Why is it only available for one week?
Because of all the coaching, forums, and video conferences, this course is going to require a lot of my personal attention for the course participants. I need to limit enrollment because I only have so much time to go around.
Can women purchase / benefit from this course?
This is a course full of principles and techniques geared specifically for men. Women can certainly take advantage of much of the content, but not all of it.
Do SMIC current members get a discount?
Anyone who is in the SMIC program as of July 1st, 2019 at the Diamond or Titanium levels *and* is still a member when they purchase the course get a 25% discount on this course. Nuclear members get it for FREE. Anyone signing up as an SMIC member after July 1st, 2019 can take advantage of these discounts but you must purchase an annual subscription to the SMIC program that is nonrefundable for Diamond or Titanium, or a four-month membership paid in advance and nonrefundable for Nuclear. To join the SMIC program, go to www.joinsmic.com.
Is this the same content as in The Unchained Man book?
No. During some lessons in the course, I refer to some of the lists and concepts in The Unchained Man, but then I go into great detail about them, far beyond what is in the book. This is NOT simply the "video version" of The Unchained Man. The vast majority of the content in this course is not in the book.
Is this the same content as in your blogs?
No. It's just like what I described above regarding The Unchained Man. I refer to some concepts that I've talked about at my blogs, but go into much greater detail about them here in this course. It's not simply a repeat of what's at my blogs.
Is the woman advice the same as in your Blackdragon dating books?
Some of it, yes. If you've read all of my Blackdragon dating books, then yes, there will be *some* repeat. I do include some updated information and extra information not in those books though.
How much content in this course was already covered in your past courses?
A few of the business lessons, but that's it. That's why I'm giving you the $400 discount if you've purchased those courses already, to make up for the fact that you've already experienced that content for those few lessons in prior courses.
Does this course require you to have watched any prior Alpha 2.0 course?
No! This is a complete, comprehensive, self-contained course. Everything you need is in this course. All the other courses are supplements to THIS course, not the other way around. This course is the core of everything I talk about. It's the most important course I've ever done, and probably will ever do.
Your Instructor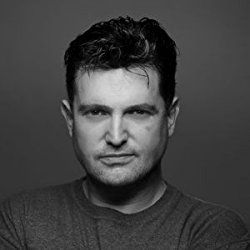 Caleb Jones, a.k.a. Blackdragon, is an entrepreneur who runs three location-independent Alpha 2.0 companies that provide him a solid six-figure income that only takes 15 hours a week to maintain. He is a business consultant, author, speaker, dating and relationships expert for men, and world traveler. Over his 25+ year career as a professional consultant, he has worked with hundreds of companies large and small in scores of industries all over the world. His blogs have over a million readers per year. He has written seven books which have sold hundreds of thousands of copies. He teaches men how to live lives of maximum freedom (The "Alpha Male 2.0 Lifestyle"), how to start and maintain location-independent businesses, and how to maximize freedom-based relationships with women. He also owns a technology services marketing company.